Minimal Metrics was founded by Philip Mucci in 2012, along with some members of his previous consulting company, Samara Technology Group as well as SiCortex, makers of a low-power, high-density, massively-parallel, family of supercomputers. Philip served in a variety of development, engineering and customer engagement roles at SiCortex. He is known as the founder of PAPI, a library that provides details on the innermost workings of microprocessors (and many other components.) Philip has a masters in computer science from the University of Tennessee, Knoxville (under Dr. Jack Dongarra at the Innovative Computing Laboratory) and received his bachelors degree from the Johns Hopkins University. He is originally from Stow, Massachusetts and splits his time between Navarre, Florida and Kalmar, Sweden.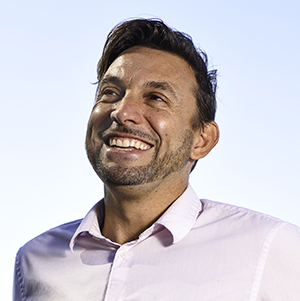 Past and Present Collaborators
Dr. Anthony M. Castaldo has been working with Minimal Metrics since its inception in 2012. Dr. Castaldo is an expert in statistical methods and computational linear algebra. He also currently serves as a Research Assistant Professor in the Department of Computer Science at The University of Texas at San Antonio.
Tushar Mohan has a formal background in computer science rooted in the field of supercomputing and simulation science. He has held performance engineering positions at IBM, Lawrence Berkeley National Labs, SiCortex and co-founded Samara with Philip. Tushar has a masters degree from the University of Utah and a bachelors degree from the prestigious IIT in New Delhi. Tushar is originally from New Delhi, India.
Graham Bates, Web Application Developer, is responsible for taking complex PerfMiner datasets and distilling them down to the most meaningful and clear visualisations via modern web development practices. Originally from Cambridge, UK, he now bounces between Amsterdam and London. Graham holds a Computer Science degree.
Dr. Jeffrey Durachta, has over 26 years of experience in HPC platforms and environments and the applications that run in them. He  has spent his career working with end-users in the scientific, technical, and research communities. This work encompasses new HPC application development as well as legacy application migration in HPC environments. Jeff holds a PhD Additional experience includes extensive benchmark and performance analysis, workflow analysis and optimization, tool development, technology consulting, large system software design, development and implementation as well as project management. Clients, collaboration partners and employers include national laboratories associated with NOAA, DOE and DOD as well as vendors such as Cray, Intel, SiCortex and IBM.
Rosalinda Mendez managed a multi-million dollar university research center for over a decade. During her tenure she oversaw the creation of a state of the art visualization facility and played and integral role in the creation of the research computing facilities for the Texas Learning and Computation Center. She held committee positions for the Coalition for Academic Scientific Computation and was named a Technology Fellow for the Center for Houston's Future. In addition, Rosalinda was the founder and CEO of NOA Research, LLC. Ms. Mendez holds dual bachelor's degrees from Vanderbilt University and a Masters degree from the University of Texas at Austin.
Rahul Saxena has a fundamental understanding of how computing platforms are engineered to achieve commercialization goals and business outcomes. His work has been commercialized on multiple generations of Qualcomm SoCs between 2007 and 2015. Rahul's graduate level research work was in the areas of back-end compiler optimizations for dynamic systems, software performance and computer architecture.
Interns
Keerthi Nallani (2015)
Leigh Stauffer (2015)