"Earlier in the year, we had a unique opportunity presented to us by one of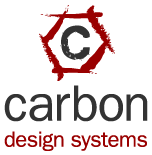 our leading customers. The project involved a significant amount of domain expertise in an area we were not yet familiar with. Given the criticality of the project and the very tight schedule, there were only a few consultants I felt comfortable using. The team at Minimal Metrics delivered the project on time and  on budget. They did this without sacrificing one bit of quality. I would highly recommend the team at Minimal Metrics for any consulting opportunity and certainly look forward to working with them again in the near future. They are true professionals".   
– Director of Application Engineering, Carbon Design Systems
"Your help in determining the bottle necks in the system has allowed our

developers to increase the speed of our system significantly which has proven to be a great advantage to our customers. This new code has been in the field since January and is working very well. Thank you for your help. We will certainly keep you in mind if we have further need of your expertise".   
– Executive VP & Chief Project Engineer, Geospace Technologies
"Minimal Metrics'deep expertise in all levels of the OS stack as well as network, storage, and node performance allowed us to tune our customer's massive data-processing system long after vendors and integrator had given up."
– Managing Director, Affinity Systems
"Whether optimizing for today's architectures or developing code for the next generation, Minimal Metrics' experience and expertise have proven to be an invaluable asset to Reservoir Labs and our customers."
– Dr. Richard Lethin, President, Reservoir Labs
"We've worked with the Minimal Metrics team on a number of projects where there was a need for strong performance analytics and deep insight into the factors impacting system behavior. There is no group more capable, more focused upon providing deep insight into factors impacting performance."
– CEO and Founder, Scalable Informatics, now Director of Product Management, Joyent